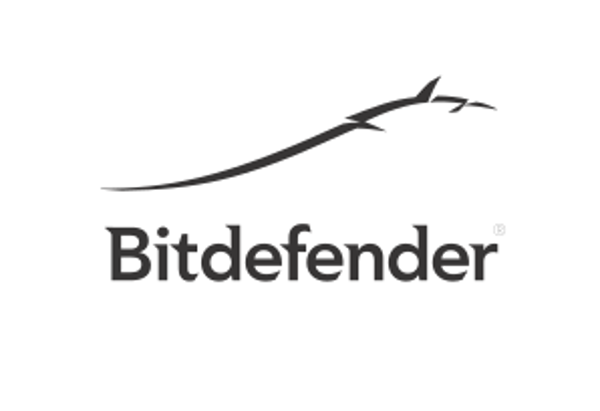 VMblog: What is your booth setup like for Citrix Synergy 2019? Where can attendees find you? Who will be attending the show?
Bitdefender: Bitdefender is a Platinum sponsor this year and will be located at booth #203 in Expo Hall C-3. Representatives from both Bitdefender's US and Europe headquarters, all of them offering deep product and technology expertise, will be available at the booth.
VMblog: And is there anything interesting or unique about this year's booth setup? Do you have a theme?
Bitdefender: We've once again invited magician and tradeshow presenter Ken Newman to join us for presentations that both entertain with magic and illustrate how Bitdefender's technology can address today's complex cybersecurity threats. Everyone is invited to participate. We'll also offer 14 sessions in the booth theatre throughout the show. Stop by booth #203 for a full schedule.
VMblog: How does your company and your products fit within the Citrix ecosystem?
Bitdefender: We have a deep partnership with Citrix and many of our solutions were specially created or updated to provide value to Citrix customers. Bitdefender is the only security-focused global partner that is Citrix Ready.
Through its deep Citrix integration, Bitdefender Security for Virtualized Environments enables organizations to deploy consistent security throughout their entire Citrix infrastructure, onto any Windows, Linux, web and SaaS applications or full virtual desktops from any cloud-public, on premises or hybrid - all under a single management console.
Bitdefender HVI was designed to work directly with Citrix's Direct Inspect APIs, perfectly integrating Citrix XenServer to secure any and all virtual workloads. It is an ideal solution to protect XenApp and XenDesktop from threats associated with targeted attacks, while maintaining workload performance and easy management.
Bitdefender Browser Isolation is a perfect fit for Citrix XenApp customers who are publishing browsers, but have not yet found a way to secure them properly. Bitdefender secures browsers isolated via XenApp (now Citrix Virtual Apps).
VMblog: What challenges or pain points do your showcased solutions address?
Bitdefender: As organizations continue to expand public and private cloud footprints, driven by business needs, security requirements are viewed as burdensome and complex. GravityZone SVE (Security for Virtualized Environments) supports the move to hybrid cloud with a hypervisor-agnostic solution which integrates at the management level across on-premises (VMware, Citrix) and public clouds (AWS, Azure).
Another key concern is that security professionals and solutions can't catch what they can't see. Bitdefender HVI addresses the need for increased visibility by providing a way to stay isolated from the VM while simultaneously providing unparalleled visibility into the VM and its inside processes. Threats can't attack or disable HVI, and they can't hide from it. Through monitoring memory space, which sophisticated attacks require, HVI discovers network intrusions even if no security alarms are triggered within the operating system.
Browsers and their plug-ins are also a massive concern, as they are one of the most vulnerable points of entry. Bitdefender secures virtualized browsers isolated via XenApp (now Citrix Virtual Apps) to protect users. Companies can defend their infrastructure against the most sophisticated attacks with browser isolation security that is unique to Bitdefender and Citrix.
VMblog: We're familiar with Bitdefender GravityZone SVE and HVI from Bitdefender's previous participation at last year's Citrix Synergy. The idea of Browser Isolation sounds like new territory. Can you give readers a brief overview of what's new, and a few reasons why it is considered unique?
Bitdefender: Bitdefender Browser Isolation is designed to isolate browsers, secure the execution environment, defeat web threats, and empower users. It encapsulates the value of applying Bitdefender security to XenApp-published browsers.
End user systems are running browsers that have direct access to web resources. In an attack scenario, if a browser is attacked, the end user system can be used to encrypt files (ransomware) or used as foothold for further attacks on the network. Once an attacker knows how to get in, they can repeat the attack until they reach their goal. By isolating browsers, we're virtualizing the browser and securing the browsers where they run. Browser Isolation is a virtual air gap between end user systems and the risks.
VMblog: What message should an attendee take back with them to their boss after visiting your booth? How can they internally sell your technology?
Bitdefender: Bitdefender has collaborated with Citrix on numerous projects, furthering the security posture of Citrix customers by providing unique solutions which benefit organizations by driving security performance to help you get more from hardware, using security management automation and leveraging unique security defenses.
VMblog: Bitdefender has been a proud sponsor of Synergy for a while now. What keeps you coming back?
Bitdefender: Bitdefender has been a long-time Citrix Synergy sponsor. We keep coming back due our strong partnership with Citrix and our common goal to keep virtual infrastructures safe from attacks.
Citrix Synergy also has a high level of engagement, and it's a perfect time to interact with, and showcase our solutions to, IT professionals and decision makers who are familiar with the technical aspects of security technologies.
VMblog: Does Bitdefender have any speaking sessions during the show?
Bitdefender: We will have both a breakout session and a meet the experts theater session with Citrix, which will focus on how to let end-users browse without fear.
Breakout Session: Secure your user's access to the web-and the browsers that surf it
Date: Wednesday May 22, 2019
Time: 3:30 p.m. - 4:15 p.m.
Location: Georgia World Congress Center, Level 3, Room C302
Presented by: Shaun Donaldson, Bitdefender and Kurt Roemer, Citrix
and
Meet the Experts Theater Session: Browser isolation as a defense against the worst the web can offer
Date: Thursday May 23, 2019
Time: 2:45 p.m.- 3:15 p.m.
Location: Georgia World Congress Center, Synergy Park, Hall C2, Meet the Experts Theater #2
Presented by: Andrei Florescu, Bitdefender and Martin Zugec, Citrix