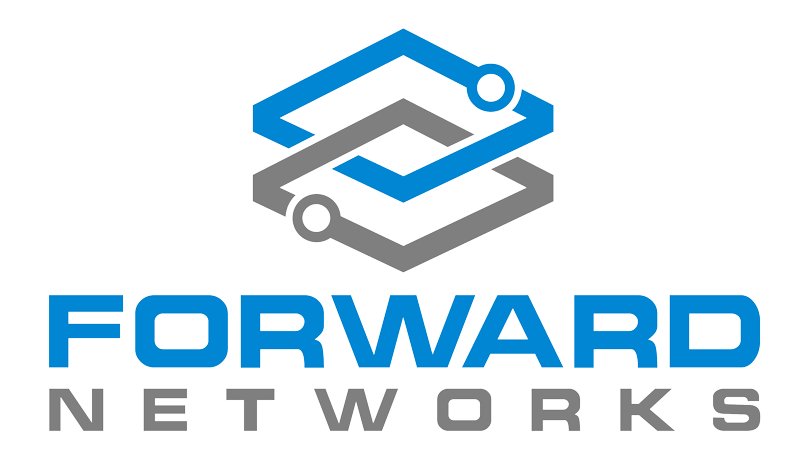 VMblog: As a Citrix Synergy 2019 sponsor, give us the rundown of your booth setup this year. How can attendees find you?
Forward Networks: Forward Networks is in booth #409, a 10x10 island booth on the perimeter of the exhibits area near HPE.
VMblog: What type of theme do you have planned for this year's booth?
Forward Networks: Our theme is always very educational and very technical, if that's a theme really. We recognize we are a new vendor in the Citrix ecosystem, and this is certainly a new and revolutionary technology which most people aren't aware of. For this audience, we are sending very technical folks, so we can really start the education process and try and stay short on the marketing gimmicks. We can drill down on details and what's going on under the covers and how this network verification and network assurance technology could apply to attendee's organizations and IT processes. Many attendees walk away from other shows like Synergy ready for an immediate pilot evaluation to learn more in their own environment. We have a special 90-day free self-starter program now up and running, which anyone can take advantage of.
VMblog: Why should a Synergy attendee add you to their MUST SEE list?
Forward Networks: We are a relatively new partner of Citrix although we have supported NetScaler for a few years. We are the acknowledged leaders in the rapidly emerging space of intent based networking, network assurance and verification. The typical Synergy attendee is ideal to start understanding how these solutions can help them in their day to day efforts at managing not only their Citrix devices, but getting a holistic view of their entire network across vendors. I GUARANTEE if you give us 1-2 minutes of your time, you will be blown away with network insights that you have never seen before, AND have a chance to win a great prize on the spot! Attendees owe it to themselves to see how an intent-based verification solution will help their networking efforts and reduce the risk of outages.
VMblog: If an attendee visits your booth, what's the big message that they will take back to work with them?
Forward Networks: We have to start a pilot project with Forward Networks right away! LOL. We've never seen network analysis like this before, with the ability to verify that our network implementation is completely in compliance with all of our defined or intended policies. We can shift our network remediation methodology from a reactive to a proactive process, where we can find all of our latent configuration errors and policy violations ahead of time, avoid incidents and outages, and save time, money and energy too!
Because Forward Networks is a software model of the network, we are completely non-intrusive or non-disruptive to the live network or live traffic. It's really easy to install us, collect a copy of your network device configurations and start analyzing. Most customers are up and running in a couple hours, making it real easy to take advantage of our 90-day free trial. So, any attendee that visits our booth can take not only a message back to work with them, but a full-featured version of our enterprise software!
VMblog: Is this your first Synergy event as a sponsor?
Forward Networks: This is our first Synergy as we are a 5-year old company and a relatively new active partner with Citrix. This is the ideal audience for us and we are really excited about it. We love talking to the real technical nerds and NetScaler admins that can appreciate the insight, intelligence and process automation that we enable through our intent based networking platform. We think that network verification is something that is really about to go mainstream as a must have network management solution, and we are excited when we can share it with folks for the first time and really see their eyes light up!
VMblog: Can you give VMblog readers a sneak peek as to what you will be showing off at your booth this year?
Forward Networks: We have a 2-4 minute version of the demo of our flagship product, Forward Enterprise, but it rarely ends there. Once the audience is engaged they want to understand the magic underneath and it turns into a 20-30 minute product overview. We usually show how we can effectively verify a range of network and security policies and show how they are implemented in the network end-to-end. This includes hybrid cloud environments, virtual overlay networks, across an MPLS backbone, and a lot more. And of course, show how we can drill down into Citrix NetScaler policies and configurations in the context of overall network and compliance requirements.
VMblog: Give readers a few reasons why your product or service is considered unique and differentiated from the competition.
Forward Networks: Intent Based Networking, network verification or network assurance (depending on how you want to call it) is an emerging area compared to earlier network analysis and testing approaches. Compared to other network analysis solutions, Forward Networks has pioneered a behaviorally-accurate software model of the network rather than analyzing live traffic. It's a revolutionary approach that allows us to mathematically prove or verify the design or implementation of the network and what policies it could potentially allow. We can detect problems with our mathematical analysis long before they crop up in live traffic. This is why we say we are turning IT issues from a reactive process to a pro-active (before they happen) analysis.
There are a couple of other vendors that are also talking about a network assurance or verification solution now, but compared to those we are truly multi-vendor and multi-device, being able to handle upwards of 90% of all network devices from switches, routers, firewalls and application delivery controllers from all major vendors. Other vendors have to focus on their own devices or a small set of device types. We have also proven we can handle networks of 10,000 devices and more, while other products have a hard time scaling beyond a couple hundred devices with a viable user experience.
VMblog: How does your company work or partner with Citrix? What value add do you provide?
Forward Networks: Many of our customers have NetScaler devices in their data centers or hybrid cloud environments and it's one of the key devices that we can analyze and verify configurations for, ensuring alignment with desired application policies and compliance initiatives. We don't engage directly with Citrix sales or resellers often at the time of sale because those devices are already installed by the time we are involved with the account. But we keep current with all new Citrix device and feature updates and how they are modeled in our software platform.
VMblog: Do you have any quick predictions for 2019 you'd like to share?
Forward Networks: 2019 is going to be a big year for the evolution of intent based networking and verification platforms. It's been discussed for a few years, but our solution is very mature now, proven in some very large and demanding environments, and a lot more organizations are going to recognize it as something they need to start evaluating and budgeting for. To that end, we make it very easy for organizations to get started with a free 90-day self-starting trial to see what it can do in their environment.
VMblog: Finally, attendees always enjoy a good trade show giveaway. What can an attendee hope to get at your booth?
Forward Networks: We are always really excited about our lock box game where you have a chance to win an Apple Watch this year just by selecting the right key and opening the box. No need to wait for a raffle or come back to get a prize. The more you engage with the demo, the more chances you have to win. The new generation of Apple Watches are pretty sleek, so we usually generate some good traffic. By the end of the show, however, most of the booth traffic is everyone making sure to drag their friends and colleagues over to see the product demo which they've never seen anything like before.