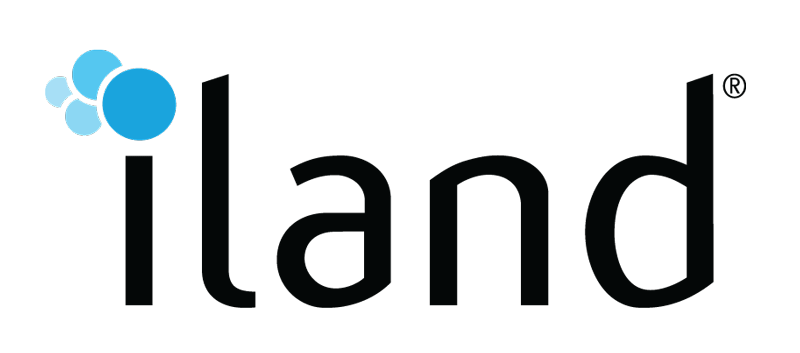 VMblog: Can you kick things off by telling readers a little about your company?
Justin Augat: Iland is a 25-year-old cloud service provider that specializes in Disaster Recovery as a Service (DRaaS), Infrastructure as a Service (IaaS), and Backup as a Service (BaaS) built on proven VMware technology. We make it easy for first-time and experienced cloud users to protect their data and workloads in the cloud over nine data centers throughout North America, Europe, Australia, and Asia.
Leading industry analysts, including Gartner and Forrester, recognize iland for its cloud services over our award-winning iland Secure Cloud Console. The console natively combines deep layered security, predictive analytics, and compliance to deliver unmatched visibility and ease of management for all of iland's cloud services. We partner and tightly integrate our services with VMware, Zerto, and Veeam.
VMblog: As a VMworld 2019 sponsor, how can people find you this year?
Augat: iland will be at booth #133 as a Platinum sponsor. We'll be right where the action is and easy to find! Look for our 20x20 booth with the tall blue iland wall flanked by two classic video games.
VMblog: How many representatives do you plan on sending?
Augat: Approximately 40.
VMblog: Is there anything unique about this year's booth setup? Do you have a theme?
Augat: This year's theme at the iland booth is "Level Up." Over the last 25 years, iland has been helping customers "level up" the way they protect, backup, and manage their data and critical workloads over the cloud with award-winning DRaaS, IaaS, and BaaS solutions. Our efforts and successes have been recognized by Gartner, Forrester, and others as being the best in our field.
We're demonstrating that success and having a little fun over some of the best video games of the 80s with classic characters known for their abilities to defend properties and breakdown barriers. Just like those characters, we're defending organizations from data loss, powering-up innovation, and breaking down barriers to upgrade IT with the next-level iland Cloud Platform.
VMblog: Can you give readers a few reasons why your product or service is considered unique?
Augat: VMware technology has been core to our Secure Cloud Platform since the beginning. Our unique design ensures customers have the same proven, enterprise-grade experience in the cloud as they are accustomed to in the data center. We offer a variety of cloud services including disaster recovery, backup, and mission-critical application hosting, all based on VMware technology. This means customers get the efficiency, flexibility, and agility of the cloud, but without having to compromise on performance, availability, and security for their most important applications and sensitive data.
VMblog: Why should a VMworld attendee add you to their MUST SEE list?
Augat: Two main reasons: 1) If you are a VMware customer and are considering cloud services for your mission-critical applications and data protection needs, iland needs to be on your radar. Our days will be filled with tutorials and presentations on how to migrate to the cloud and protect data and applications. 2) Fun and swag. Fun because we're featuring classic standup arcade games including Donkey Kong and Robotron, which in turn can lead to fun gaming swag from T-shirts to fanny packs to a grand prize Oculus Go.
VMblog: Can you give VMblog readers a sneak peek as to what you will be showing off at your booth this year?
Augat: Absolutely. First and foremost, we will be showcasing the improvements to our cloud services portfolio. Over the last year, we have expanded our capabilities in terms of management, security, and integration with leading data protection providers such as Veeam and Zerto. We have placed a focus on security, in particular on defense against cybercrime, and we are excited to introduce our new Autopilot Managed Recovery service. We look forward to customers attending our (hourly) presentations and demos - in particular our demonstration of our Secure Cloud Console.
VMblog: What are you looking forward to most at VMworld this year?
Augat: We've built a successful cloud services business based on customer and partner relationships. As excited as we are to show off our new services and capabilities, we truly look forward to the opportunity to connect with our customers and partners on a personal level. We view these live experiences as invaluable to continuing to innovate and build the best cloud services possible for our customers. And of course, we are looking forward to having a blast at the many events!
VMblog: What would you say to prospective attendees who are thinking about attending VMworld but aren't sure if it's worth it or not?
Augat: VMworld started as the premier conference for infrastructure customers. Since then, it has evolved to include cloud services, security, and many application providers that really help round out the experience. You come for VMware, but you leave with so much more!
VMblog: What do you hope to come away with from exhibiting at VMworld?
Augat: While we're attending VMworld to demonstrate our knowledge, tools, and resources to help organizations be successful in the cloud, we're also interested in hearing from others. Conversations with customers and attendees can reveal new challenges and solutions. We're successful by learning and growing based on the experiences of others. VMworld is a great place to do that.
VMblog: Finally, does your company have any speaking sessions during the show? If so, can you give us the who, what, when and where?
Augat: Iland will provide nine presentations at booth #133 to help customers "level up" and breakdown barriers to the cloud. They include:
Monday
12:00 - Introduction to iland and VMware
2:00 - Moving to the Cloud: A Journey Worth a Plan and a Guide
4:00 - iland or Hyperscale? Choosing the right platform for DRaaS
Tuesday
12:00 - Comprehensive security for all your cloud services with iland Secure Cloud
2:00 - Better Cybersecurity through Cloud Backup, iland BaaS for Office 365
4:00 - iland overview - Five reasons why iland is the only cloud for VMware
Wednesday
12:00 - Better Cybersecurity through Cloud Backup, iland BaaS for Office 365
2:00 - iland or Hyperscale? Choosing the right platform for DRaaS
4:00 - Accelerate your sales enablement and training initiatives with iland LabEngine