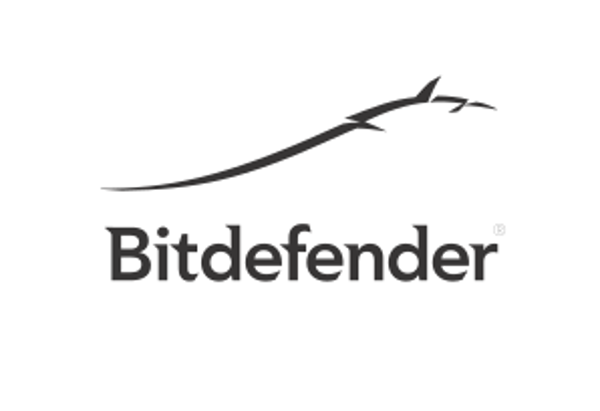 VMblog: As a VMworld sponsor, tell us about your booth setup. How can attendees find you? And is there anything unique and exciting planned for the booth?
Bitdefender: Bitdefender is a Silver Sponsor and will be at booth #2601 this year. In addition to our award-winning, VMware® Ready cloud-workload security platform GravityZone, we are showcasing our two major innovations for VMware customers, specifically, tunable machine-learning to protect NSXTM workloads (an industry first!) and security for VMware Cloud on AWS.
This year, we are honored to be joined by Mentor Graphics, our valued customer, at the Solution Exchange Theater, where we will present best practices for securing VMware workloads at scale. Plus, we'll be doing hourly presentations at the booth, collaborating with magician and tradeshow presenter Ken Newman, who tells the story of cybersecurity through magic. We'll also have product demonstrations and prize drawings. Attendees can stop by the booth to take the Bitdefender Challenge: secure VMware workloads in 7 minutes-without reboots.
VMblog: How does your company and product fit within the VMware ecosystem?
Bitdefender: GravityZone is a VMware Ready solution that delivers layered next-generation security for VMware workloads - on-premises and in VMware Cloud on AWS. GravityZone natively integrates with vSphere, enabling rapid security roll-out, workflow automation and simplified administration in agentless deployments with VMware NSX, in VMware Cloud on AWS and in multi-hypervisor environments.
VMblog: What are the key takeaways of Bitdefender GravityZone?
Bitdefender: Some of the highlights of GravityZone are that it:
Is a certified VMware Ready solution that protects all VMware workloads - on premises, in the cloud and while in transit between the two
Natively integrates with the vSphere stack (including NSX and vCenter Server-on-premises and in VMware Cloud on AWS) to simplify security deployment and management
Enables market-leading virtualization density (up to 35% higher than the competition) and infrastructure ROI by minimizing the "security performance tax"
Reduces latency to improve infrastructure performance and end-user experience
Delivers award-winning layered next-generation defenses such as tunable machine learning, application control and network sandbox to protect datacenter and cloud workloads from advanced threats, known and unknown
Provides cloud-workload security and optional patch management and NAS protection services from the same console, streamlining management
VMblog: What sets your product apart from other VMware partners' solutions?
Bitdefender: Bitdefender GravityZone is engineered from the ground up for the software-defined datacenter. It delivers award-winning layered next-generation defenses while promoting datacenter agility, performance and operational efficiency.
GravityZone is incredibly easy to install and manage. For example, our customer Mentor Graphics successfully protects 15,000 VMs on 800 globally-distributed ESXi servers with a staff of only four virtualization people that are not security experts. GravityZone delivers single-pane-of-glass visibility, rapid non-disruptive deployment, and simplified, automated manageability from a central console using a single featherweight agent. The solution replaces tedious manual security tasks with automated, scalable workflows, thanks to its deep integration with infrastructure-management tools like VMware vCenter Server and NSX Manager.
Bitdefender's dedication to research and development also sets us apart. Of our 1,600 employees worldwide, more than a third are focused on security research, fueling our innovation engine. We have more than 72 patents, 42 of which were issued from 2013-2016. The most recent innovation that we are showcasing at VMworld is GravityZone's ability to deliver tunable machine learning in VMware NSX-based agentless deployments.
VMblog: What would you say are the current best practices for protecting software-defined data centers?
Bitdefender: As IT reinvents itself to enable big data, cloud initiatives and business agility (while controlling costs and supporting legacy applications), software-defined datacenter (SDDC) technologies become a pillar of IT modernization. With intelligence in software, SDDC runs on commodity hardware, reducing infrastructure capital expenditures. Plus, its unrivaled automation and programmability accelerate IT service rollouts and streamline manageability, lowering IT operating expenses. The ability to augment the on-premises SDDC with public-cloud infrastructure-as-a-service allows IT to accelerate cloud deployments and better support business with scalable datacenter resources.
Conventional endpoint security solutions-designed for hardware-defined, premise-based infrastructure-are unsuitable to the software-defined datacenter as they are inefficient to maintain and deploy, hardware-intensive and often ineffective against advanced targeted attacks. A new breed of security solution is needed to protect the hybrid software-defined datacenter without hampering the benefits of agility, efficiency and flexibility it delivers. As industry-analysis firm Gartner® emphasizes in its 2018 Market Guide for Cloud-Workload Protection Platforms, "workloads in hybrid data centers require a different protection strategy than end-user-facing devices. Deploy offerings specifically designed for cloud-workload protection."
Cloud-workload security platforms, like Bitdefender GravityZone, built from the ground up for the software-defined datacenter, help enterprises extract maximum value from their SDDC deployments by minimizing security's impact on infrastructure resources and performance, simplifying security management with automation and delivering next-generation security capabilities to protect workloads regardless of where they run in the hybrid cloud.
VMblog: What is your number one message to both VMworld attendees and those who won't be able to make the show this year?
Bitdefender: You can maximize operational efficiency, infrastructure ROI and end-user experience with GravityZone, the #1 security for VMware.
VMblog: Finally, does your company have any speaking sessions or presentations during the show? And if so, can you share the details?
Bitdefender: Bitdefender's Andrei Florescu will be conducting a joint presentation with Brian Alexander, Systems Architect at Mentor Graphics at the VMworld Solutions Exchange Theater on Wednesday, August 29 at 2:50 pm. They'll discuss best practices for securing SDDC workloads on-premises and beyond, including how to protect large-scale distributed VMware deployments while preserving the operational efficiency, utilization, and performance of the SDDC and cloud infrastructure.