Displaying items by tag: Citrix Workspace Suite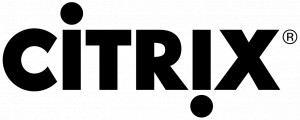 Citrix workspace software delivers the business technology that creates a simple, secure and better way to work from anywhere and on any device. After three decades as an industry pioneer, we've learned a few lessons. Like what it really takes to bridge the gap between employee productivity and innovative thinking. And how a new generation of technologies can help people quiet the noise and focus on the work that matters most. That's why we're committed to delivering intelligent, unified workspaces that allow individuals to take control of their work days—and empower organizations to achieve more.
Resources:
Citrix Virtual Apps and Desktops service TEI Study infographic
Citrix Peer Paper: Making the Move to DaaS: Aligning Security with Productivity
Brian Ducharme interviews Natalie Lambert, Senior Director of Product Marketing at Citrix during Citrix Synergy 2014. Natalie talks about the new Citrix Workspace Suite which was announce during the Day 1 Keynote. Citrix Workspace Suite allows you to have access to your files and desktop from any mobile device.
For more information:
http://www.citrix.com/products/citrix-workspace-suite/overview.html
News Coverage brought to you by Tegile.
echo $gantry->displayModules('popup','popup','popup'); echo $gantry->displayModules('login','login','popup'); /** End Popups **/ ?>