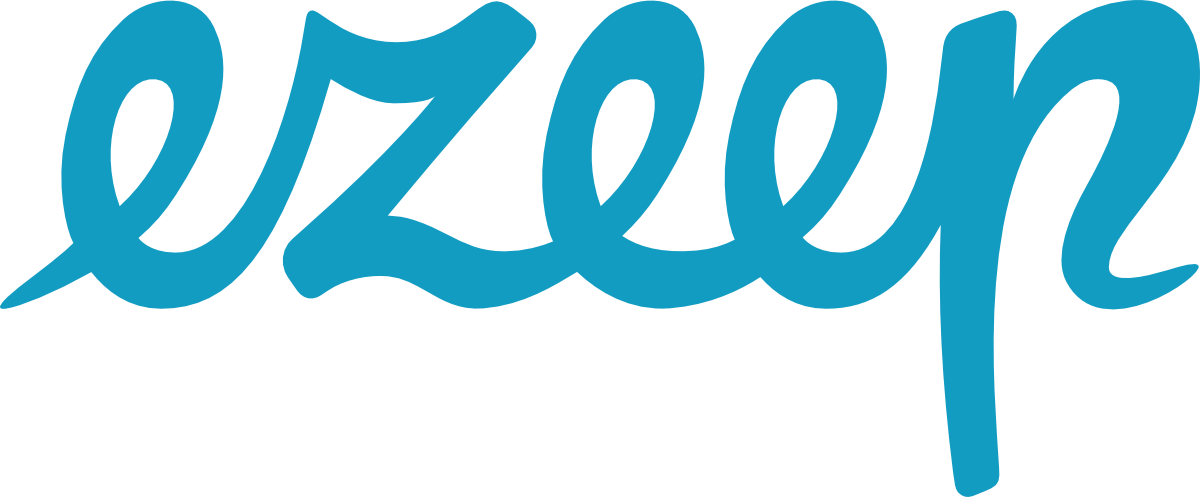 VMblog: What's ezeep all about?
Henning Volkmer: ezeep is about printing, bringing this vital IT function to serve everyone's needs from those in the office to those in manufacturing or logistics, healthcare, and everywhere else where documents, labels, etc. are needed. We make printing easier to use and manage, and as a cloud service solution, it's easily delivered to users.
VMblog: Where can attendees find you and second, what can they expect to see in your booth? Did you bring swag?
Volkmer: The ezeep team will be at booth 1811 at the Expo and we're preparing a variety of product demos to start engaging conversations with attendees so they can get started in building the solutions they need.
Of course, there's also fun to be had. We'll have a wheel of fortune with a drone, noise-canceling headphones, and a wireless speaker you can win, and we'll have some of the finest t-shirts at the show!
VMblog: What brings you to VMware Explore?
Volkmer: ezeep and its corporate parent ThinPrint have been at VMworld since the mid-2000s, so after a long, involuntary break it was only natural for us to learn the new name, attend the event, and reconnect with the community. The past two and a half years have changed a lot for everyone, and we've worked hard to adapt ezeep to shifting needs. We're excited to show what we've accomplished and welcome the opportunity to hear from attendees to learn how we can best serve them and their needs.
VMblog: What is new with ezeep? What has your team been up to lately?
Volkmer: We've introduced the ezeep Hub as an affordable solid-state micro-appliance that replaces print servers and securely connects locations such as large offices and warehouses to home offices to the ezeep cloud.
The ezeep team has worked hard to deliver secure pull printing so users can print anywhere in their organization after authenticating and confirming who they are at the printer. Users can then readily retrieve their documents to avoid sensitive information falling into the wrong hands, and eliminate waste with print jobs that are never picked up.
We've also added iOS, iPadOS, and Android apps to our lineup so customers can support workflows from mobile devices as well as manage these apps with MDMs like WorkspaceOne, JAMF, Cortado MDM, and more.
ezeep with the ezeep Hub even enables our customers to make printing part of a zero-trust environment as an added bonus. The list goes on but those are probably the most important items I'd like to highlight for ezeep and VMware Explore.
VMblog: Printing is not usually top of mind for most IT people. I assume you would argue it should be a top priority. Why?
Volkmer: Printing processes some of the most sensitive information any organization has and is a vital function of IT and needs proper time, attention, and budgets to be secured properly. After all, an average security breach can costs millions to clean up.
The IT team itself may not print much and many decision makers don't print like they used to (e.g. just to read a document or file one) but from the wristband label that identifies a patient checking into an ER to parts in a manufacturing operation or products in a warehouse, many businesses come to a screeching halt if they can't print effectively.
If you talk to people "on the ground" in your company you'll quickly find plenty of reasons why printing is important and how it could be better for users. It would certainly make accounting happier if printing was cheaper as well. While the people you'd talk to might not care about all the technology to make this happen - that's a conversation you can have with us - they can rest assured that ezeep is like printing, just better.
VMblog: What makes ezeep unique?
Volkmer: A lot of what makes ezeep unique is tucked away deep in the ezeep cloud and makes ezeep work securely and reliably behind the scenes.
One of the biggest "visible" unique things about ezeep is that it completely eliminates the need for our customers to find, test, deploy, and update printer drivers. They are part of the ezeep cloud and all you have to do is select the printer model you need and, we do the rest. If there's a printer model we don't support, we can quickly add it.
The ezeep Hub is another "uniquely ezeep" item. It replaces print servers, connects any location, even a home office, to the corporate print Infrastructure. It also manages access to printers and routes jobs from "backend" systems to factories, warehouses, doctor's offices, clinics, construction sites, or wherever they are needed and allows you to make printing part of your zero-trust strategy.
Lastly, I would like to say it's our team that makes ezeep unique. While most people consider printing a necessary evil we've carefully assembled a team that is passionate about making printing better and ensuring that ezeep can deliver all the functions of printing we rely on, but without all of the costs, hassles, and complexities that come with it.
VMblog: The EUC-minded crowd at VMware Explore is curious about what kind of VMware & Microsoft AVD offerings will make an appearance. Does ezeep have an AVD offering as well?
Volkmer: ezeep most certainly has an AVD offering, after all, we developed ezeep in close cooperation with Microsoft leading up to the launch of AVD, and the offer goes beyond AVD to any virtual or Remote Desktop.
From enabling a user to securely print to "their" printer in the office, their printer at home, or to trigger a batch job to affiliated doctor's offices or warehouses, there's (almost) nothing ezeep can't do.
One thing I do want to point out in the EUC context is ezeep offers "Mobile Session Print" which is the ability to print to a printer outside the corporate network for users accessing their virtual or Remote Desktop from a mobile device like an iPad, Android tablet, or smartphone.
VMblog: What about VMware's offerings? How do you fit into their ecosystem?
Volkmer: With our corporate parent ThinPrint, we've been a close partner of VMware for over a decade, delivering the bit and bytes that enable printing in most versions of VMware Horizon.
On top of that, we deliver add-on solutions for VMware's products through the ThinPrint and ezeep product lines for users looking for additional functionality or support for more complex environments.