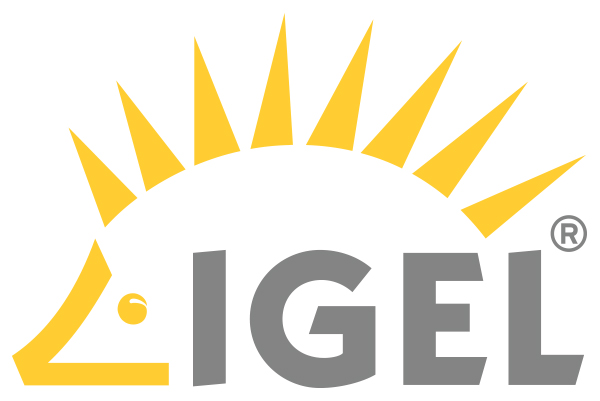 VMblog: Can you give VMblog readers a quick overview of your company?
Simon Townsend: Today's work world is hybrid. There are multiple clouds delivering applications sourced from anywhere to a widely distributed workforce using all types of devices. Right now, when the world of work needs it most, IGEL has the solution for fully managed, secure endpoint access to any digital workspace that gives IT teams strong control and end-users the freedom to work as they wish in a hybrid world. Enabling choice of any cloud, from any device, anywhere, IGEL unlocks a collaborative and productive end user computing experience while solving the common security and management challenges required to compete and win in today's world of hybrid work.
VMblog: Your company is sponsoring this year's VMware Explore event. Can you talk about what that sponsorship looks like?
Townsend: IGEL will have a booth at both the San Francisco and Barcelona events, in addition to hosting several in-person meetings and events. For those attending the San Francisco event from August 29 through September 1, IGEL will be in Booth #1915 at the Moscone Convention Center demonstrating the latest version of IGEL OS and presenting on topics such as sustainability, security, and work from anywhere.
VMblog: VMware has decided to change the name of the event this year from VMworld to VMware Explore. With VMworld being such a part of the history, do you have any thoughts on the name change?
Townsend: After the last couple of years of people not being able to attend in-person events, what am an finding is that most of us are ready to learn. Yet, to learn you must explore. VMworld is not just about VMware, it's about an entire ecosystem. Naming it Explore illustrates the chance we all will have during these events to explore and learn from VMware and its ecosystem.
VMblog: What are your thoughts and expectations with the event being in-person again instead of just a digital / online event? Are attendees ready for this? Do you anticipate the crowd size of VMworld pre-pandemic?
Townsend: I am anticipating that VMware Explore won't be as busy as the pre-pandemic VMworld events. Some folks are unable to travel. Some don't (or won't) travel at all. But many people I speak to are keen to attend and get back to some level of face-to-face events. What I can tell you is that IGEL is excited about seeing people face-to-face again, and looking forward to this opportunity to do so.
VMblog: How can attendees of the event find you? What do you have planned at your booth this year? What type of things will attendees be able to do at your booth?
Townsend: IGEL will be in booth #1915 at the Moscone Center in San Francisco. At the booth, attendees will have the opportunity to test drive IGEL OS and see how easy it is for any device to connect into a VMware Horizon desktop or application set. Our team will be onsite to help educate visitors to the booth on the security and management benefits of IGEL OS and demonstrate how well unified communications tools like Microsoft Teams and Zoom, work from a virtualized desktop. At the event, people can also register to take delivery of an LG or Lenovo (pre-installed) with IGEL OS laptop. Attendees might also be interested in learning about our integration with Workspace One, our upcoming IGEL OS 12, and some of the key ecosystem partnerships we now have in place through the IGEL Ready Program. Obviously, we would be happy to share some VMware and IGEL customer success stories, as well.
VMblog: What are you personally most interested in seeing or learning at VMware Explore?
Townsend: Microsoft and VMware have a great story to tell. IGEL happens to be part of this story too.....but watch out for EUC content that speaks to what VMware is doing with Microsoft and how the shift from VDI to applications is becoming reality.
VMblog: Can you give us the high-level rundown of your company's technology offerings? What kind of message will an attendee hear from you this year?
Townsend: This year at VMware Explore, we will be showcasing an initiative we recently launched with three of our IGEL Ready partners - ControlUp, LG, and Lenovo. We are very excited about this campaign, which is called "Why Compromise." One of the most important take-aways from this initiative is that users no longer have to compromise on security, manageability, or user experience when working from anywhere. IGEL OS, which is certified to use on a broad range of endpoint devices including the LG gram and Lenovo ThinkPad, takes end user computing to a whole new level. We're out to show users just how simple, smart, and secure mobile endpoint devices can be with IGEL OS. As part of the campaign, IGEL is providing one of two mobile endpoint devices - an LG gram or Lenovo ThinkPad L14 - pre-loaded with IGEL OS and integrated with ControlUp's Digital Employee Experience Management platform to qualified participants, so they can experience first-hand how IGEL helps remove the security risk and cost of endpoint management when deploying a digital workspace to mobile workers.
VMblog: Talking about your product solutions, can you give readers a few examples of how your offerings are unique? What are your differentiators? What sets you apart from the competition?
Townsend: IGEL OS is unique in that it is a secure endpoint operating system with security 'built-in' for the 'work from anywhere' era. Its read-only, modular, small footprint is designed to minimize endpoint security exposures and stores no corporate data locally. IGEL OS helps prevent attackers from infiltrating your organization through the most common entry point: your employees' devices. The IGEL chain of trust offers extra system integrity assurance.
IGEL OS is also unique for its ease of management from the IGEL Universal Management Suite (UMS) software console and the 120+ technology integrations of the IGEL Ready program (VMware is included) that makes IGEL OS very easy to seamlessly integrate into almost any existing and future enterprise IT environment.
VMblog: What specifically does your company offer a VMware shop or a VMware implementation? What problems do you solve for them?
Townsend: IGEL offers an easy to manage, highly secure operating system that extends the value of running Windows desktops in VMware Horizon. The bottom line is that VMware Horizon desktops are more secure with IGEL at the edge. Further, organizations can save more budget, save more time, and do more with less when IGEL OS-powered devices access VMware Horizon.
VMblog: How does your company work with VMware? Where do you fit within the VMware ecosystem?
Townsend: IGEL works closely with VMware to verify the full integration of Horizon with IGEL OS with every release of the software. VMware is an IGEL Ready partner, and likewise IGEL is a VMware Ready partner. We promote our joint solutions on each other's websites, and our sales teams and channel partners oftentimes recommend solutions consisting of products from both VMware and IGEL.
VMblog: VMworld has typically been a launching platform for new products. At VMware Explore, will your company be announcing anything new? If so, can you give us a sneak peek?
Townsend: We won't be making any announcements in San Francisco but stay tuned for updates at the Barcelona event.
VMblog: VMware will be covering big topics in their keynote, but what big changes or trends do you see taking shape in the industry for 2022 and heading into 2023?
Townsend: It is all about the APPS - forget VDI. Cloud PCs and DaaS are bridging a gap to a future where a THIN EDGE device can access any application in the cloud.
VMblog: Are you giving away any prizes at your booth or participating in any prize giveaways?
Townsend: Attendees will be able to register at our booth to take delivery of an LG or Lenovo (pre-installed) with IGEL OS laptop as part of the "Why Compromise" campaign. But mostly, they will get to take part in some good old-fashioned education with the opportunity to learn more about IGEL's alliance with VMware.
VMblog: Is your company sponsoring any type of party or get together during the event?
Townsend: IGEL will be co-sponsoring an event with ControlUp and LG on Tuesday evening. For more details on this, visit: https://www.controlup.com/vmware-explore-2022/. During the event, IGEL is also hosting meetings at our offices in San Francisco, located just a couple of blocks away from Moscone Center.